User:Greggacam
From Fallen Sword Wiki
greggacam
Joined:
12/Feb/2008
Name:
greggacam
Guild:
Minions of Hate
Guild Title:
Cursed Dark Tormentor 3mil
Allies:
damien06, djchu, Elmo2lars, Frosta, TDA
Enemies:
Ardentfros, gmeyer, maynoth, MyButtChin, Yhtomyt
Medals:

Auction House:
Auction House
This page is a Player's Profile Page. It is generally considered unethical to edit a player's profile pages unless you have received permission from that player.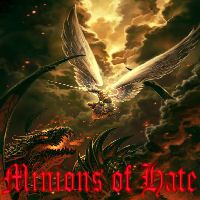 Signature:  Greggacam [Talk • Message • PM • Contributions] Get your own signature here.

View my Index of Pages here.
Stats
Best Hits
I may have higher hits but I only see a few of them. This list is of what I've seen. Click on each hit to see a screenshot.
greggacam hits Ipos Hellion for 3622 damage. (Critical Hit)
greggacam hits Mud Monster for 3776 damage. (Piercing Strike, Critical Hit)
greggacam hits Hydra for 3873 damage. (Critical Hit)
Story
Rknight23 told me about this game on 2/11/08, and I joined shortly after on 2/12/08. After two months, Rknight23 quit the game saying he was "bored" of the repetitive leveling process, but I did not follow suit. I have been playing this game daily ever since that magical 2/12/08, excluding a 5-day vacation in late April.
Achievements

| Date | Description |
| --- | --- |
| 5/13/08 | Reached level 100 |
| 5/28/08 | Loyalty (Silver) Medal |
| 6/17/08 | Adventurer (Bronze) Medal |
| Present | Ranked 6,750th of ~1.8 million members |

Goals
Buffers
Here are all the buffers I frequently use:
If you would like to be added to the list please

PM me

.
Allies
damien06 Profile - Guild Founder and a great guy
Frosta Profile - Guild Founder of my old guild, Camelot, who never left my memory
TDA Profile - Probably the coolest guy in FallenSword
djchu Profile - Admin of our guild site and the closest non-member to our guild
Elmo2lars Profile - Life saver of my guild
Useful Tools

Mowglik's Maps
Find Buffers
FallenSword Guide
Tharnakus's Plugin
FallenSword Calculators
Linkification for FireFox
Experience Calculator

Last edited: 14:20, 23 June 2008 (BST)