Guild:Twilight Guardians
From Fallen Sword Wiki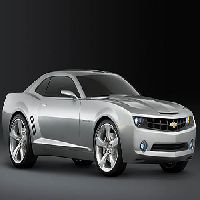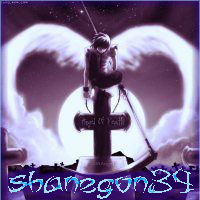 History
Twilight Guardians was once a lonely guild that ZeoMatrix created. Members came and went. They were using the guild as a way to level up until they were high enough to join another. The guild has endured loss and termination. But now that has changed. Twilight Guardians is gaining levels and is soon to be in the top 250 guilds! We have become a great guild to be with. We have recently been added to the top 250 Guild PvP ladder. A player in the top PvP ladder also sits in our guild. As you can see, we are not a force to be reckoned with. Our members are loyal and a few have even earned their own ranks. Generosity and kindness flow out of each member and a warm welcoming feeling soaks in.
Ranks
Guild Founder: The creator of the guild.
---
Terror of Death: 0-5,000 XP
---
Mirage of Deceit: 5,000-25,000 XP
---
Propagation: 25,000-75,000 XP
---
Prophet: 75,000-175,000 XP
---
Sceamer: 175,000-300,000 XP
---
Avenger: 300,000-1,000,000 XP
---
Rebirth: 1,000,000-6,000,000 XP
---
Cubia: 6,000,000-25,000,000 XP
---
Twilight Traveler: 25,000,000 XP +
---
Reaper of Souls: Bounty Hunter
---
Assistant Founder: Members you helped make the guild what it is today.
---
Black List: Players inactive for 10 days then will be booted from Guild after 14 Days inactive. That also includes helping out our guild with gold, FSP,(when possible) and Guild XP.
---
Destroyer of Worlds: The rank for being Serenis.
Retired or Vacationing Until Further Notice: Players that are going away for a period of time are assigned this rank.
Structures
Battle Totem:

Increases the attack of all guild members by +2 per level.
---
Health Shrine:

Increases the HP of all guild members by +5 per level.
---
Endurance Shrine:

Increase the stamina of all guild members by +5 per level.
---
Weaponsmith

Increase the damage done by guild members by +3 per level.
---
Shrine of Pain

Increases the Critical Hit enhancement of all guild members by 5% per level.
---
Tranquil Retreat

Increases the max stamina of all guild members by +20 per level.
---
Blade Master

Increases the Piercing Strike enhancement of all guild members by 10% per level.
---
Fury Shrine

Increases level of skills cast by guild members by 5 for each level.
---
Guild Registrar

Allows the guild to view a report on which members currently have which guild tagged items.
Statistics
Level: 185
Guild XP: 63,031,984
GvG Rating: 1,029
GvG Ratio: 3 / 1 (75%)
Active Conflicts: 0
Guild RP: 3
---
Guild Sets
Contact Us
Joining
If you would like to know if you would be accepted ahead of time, contact anyone that is a Rebirth or higher. The minimum level to join is at least level 14. Any other requests below level 12 will be DENIED! No exceptions. Thank you.
Problems
If someone is bothering you or you think they are up to no good, contact ChevyMan or Oltzion. This will be private.
Donations
We want you to at least spend one day a month on a donation. It may be in gold or FSP. It is not necessary(but would help) if you would donate gold daily and FSP when you can. We tell each other which offers work and which offers do not work.
Skills
Offense Skill Tree
Defense Skill Tree
Special Skill Tree
L
E
V
E
L

1+
L
E
V
E
L

1+
L
E
V
E
L

1+
L
E
V
E
L

25+
L
E
V
E
L

25+
L
E
V
E
L

25+
L
E
V
E
L

75+
L
E
V
E
L

75+
L
E
V
E
L

75+
L
E
V
E
L

150+
L
E
V
E
L

150+
L
E
V
E
L

150+
L
E
V
E
L

200+
L
E
V
E
L

200+
L
E
V
E
L

200+
L
E
V
E
L

250+
L
E
V
E
L

250+
L
E
V
E
L

250+
L
E
V
E
L

300+
L
E
V
E
L

300+
L
E
V
E
L

300+