Guild:Natural Born Killers
From Fallen Sword Wiki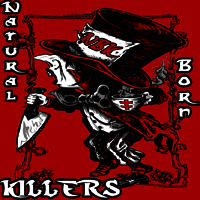 Out a vicious battle between good and evil (or perhaps puppies and squirrels), inside the dark underbelly of Fallensword, there victoriously arose three pasty-skinned Americans (bassgod, kunda428, and RheaRaven) who started a guild of loyal and fun-loving, but fierce warriors. They are known as Natural Born Killers.
Players Welcome
As a new, rapidly growing guild, we invite any active and mature players, who are willing to contribute Gold and Time to the guild, to join. If we're full 10 FSP are required. Players lvl20 above are welcome.We have many Guild Sets from level 5 - 200 to use.
Guild Rules
1: Use your stamina and contribute XP. Regularly. In other words Login and use your stamina at least 5X a week. If you need help knowing what realm is best for your level, have a look at the wiki's areas guide[1]
2: Although only donations of gold are required 3-4 times per week, FSP donations are strongly encouraged and appreciated.
3: Group attacks are for killing elite creatures only. No killing of rats, nomad magi, overcharged spirits, or the like. Moreover, until we get to know you, we ask that whenever you form an attack group, you state in chat specifically what creature you are hunting.
4: Have fun!!!
Hunting Equipments
These equipments are used only while hunting. DO NOT leave these equipments on you if you are going to log off. Please return them to the Guild Store or to the guild leaders after hunting. DO NOT forget to repair them before returning.
Cu Sith Set
Flaming Baron Set
Tarbidas Spider Set
---